CATIONIC YELLOW X-5GL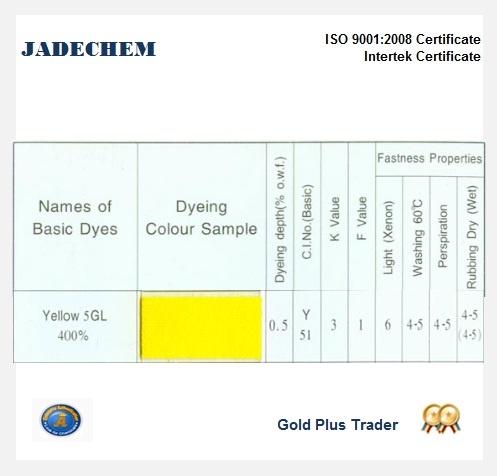 Product: CATIONIC YELLOW X-5GL, BASIC YELLOW 51
Appearance: Yellow powder
Package: 25kgs carton box with pallet
Delivery: shipment will be done in 7-10 days
JADECHEM cationic dyes including X series, SD/CDP series for modified polyester yarn, XL liquid series with anual capacity 10000tons.
We are strategic supplier of the 2nd biggest acrylic yarn manufacturer in the world.
Package: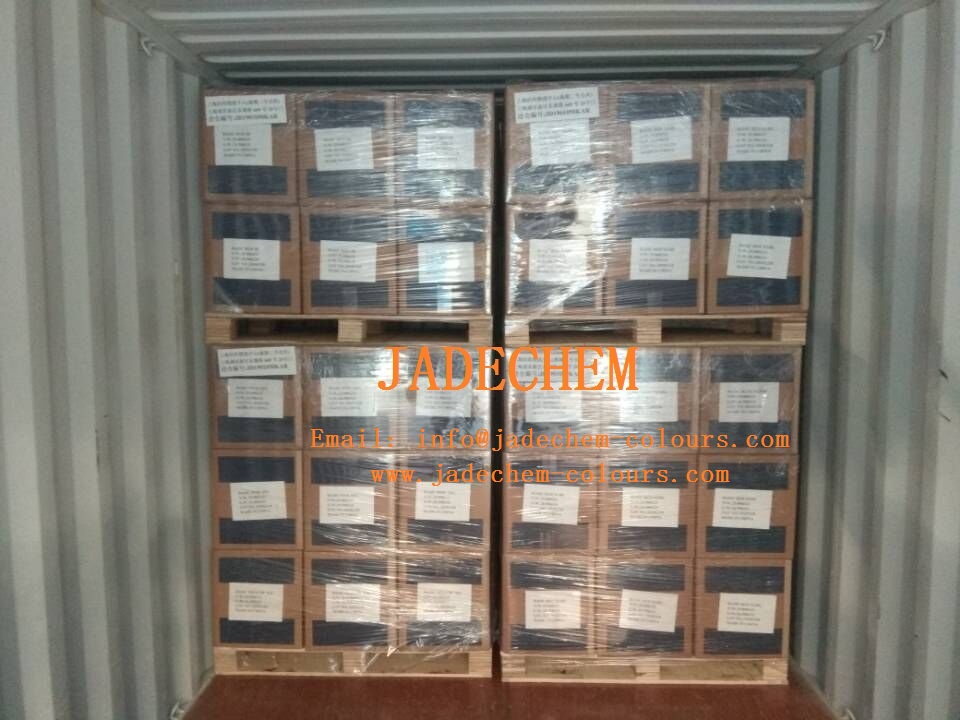 Application: acrylic fabric and yarn
In the meanwhile, we also supply good quality chemcials for acylic yarn such as softner, retarder, and OBA JD216. OBA JD216
is good for acrylic fibres and diacetate, suitable for exhaust and continuous process, excellent stability in chlorite and chlorine,
good light and wet fastness.