SOLVENT RED 132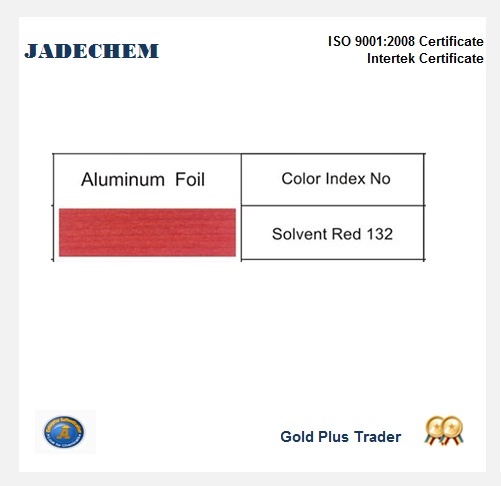 Product: Solvent Red 132, Solvent Red 2BL
Physical and Chemical properties
Solubility (MEK 20ºC) g/l: 400 min
Insolubles (MEK 100g/l 20ºC) %: 1.0 max
Appearance: Bright Red powder

Typical physical properties

Solubility in solvents (g/l)

Alcohol

100

1-methoxy-2-propanol

200

N-propanol

50

2-ethoxyethanol

300

MEK

400

Ethyl Acetate

10

Toluene

30

Heat stability

150ºC (30min)

A

180ºC (10min)

B

200ºC (1min)

B

Light fastness

5--6
Package: 25kgs fibre drum with pallet or as per customer advice.
Delivery: shipment will be done in 7-10 days after receiving your TT or LC.
Samples: Free sample is available by FEDEX/DHL/TNT for customer's testing.

Properties:
Metal complex solvent dyes are mainly anionic chromium and cobalt complexes of azo dyes. The cation is either a sodium ion or a substituted ammonium ion, normally soluble in alcohols, glycolethers, ketones and esters. Jadechem metal complex dyes has excellent solubility and miscibility in wide range of organic solvents, good compatibility with various sort of synthetic and natural resins, it also has bright color shade and excellent resistance. It's free of heavy metal in both powder and liquid form.
Recommend application:
Water based wood paint, furniture paint, coatings etc…
Leather dyeing, paint spraying (for natural and artificial leather), etc
Printing ink, ballpoint pen and kinds of stationery ink.
Shoes polish colored.
Coloring of lamp decoration products.
Coating on the surface of plastic products ( vacuum plating etc)
Printing on the surface of aluminum foil. Paper or metal with transparent appearance by hot stamping laser way.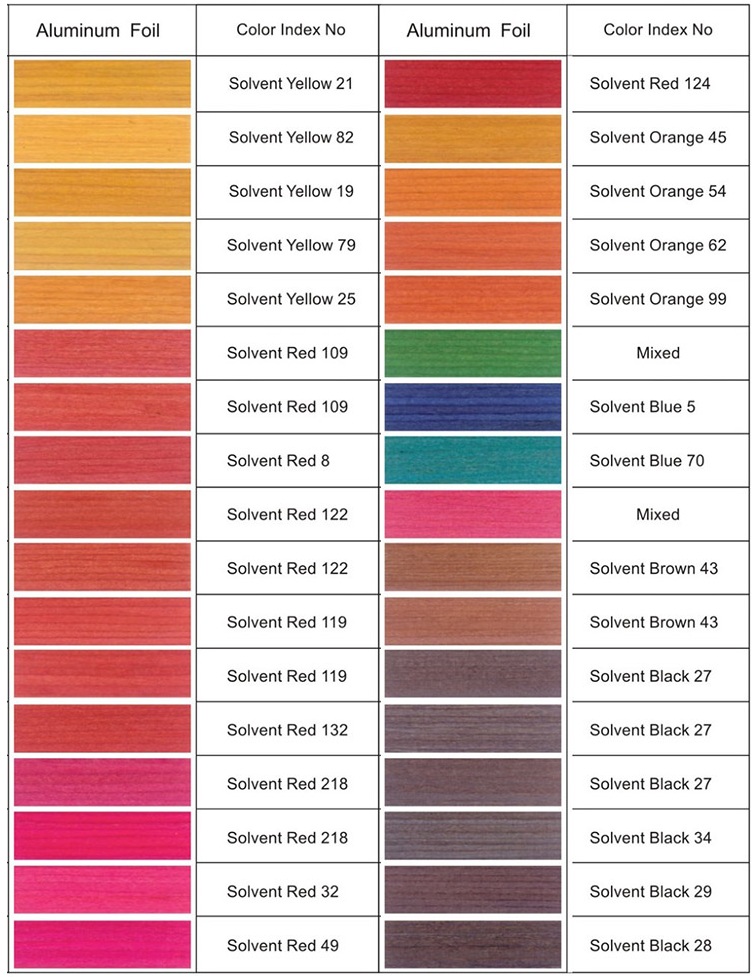 Package: