FLUORESCENT BRIGHTENER PF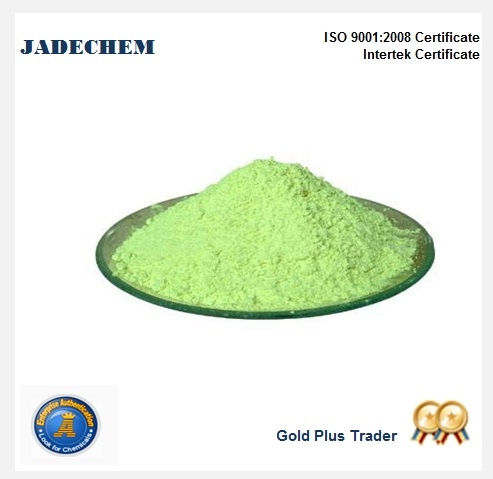 Product:
Fluorescent brightener 135

St
ructural formula:

Appearance: light yellow crystal powder.
Melting point is 182-188°C
Fluorescent shades with reddish blue.
It has good fastness and light fastness, insoluble in water, dissolved in the organic solvent of benzene,alcohol esters,ethers,etc.Acid resistance,alkali resistance,stable chemical properties,neutral and of nonionic type.
Content of solid: ≥99.5%
Fineness : :through 100 meshes
Use: It is mainly used in whitening and brightening of PVC,PS,PP,polyester film ,high or low pressure ethylene,ABS,organic glass,name card ,high quality paper etc.
Package: double corrugated carton lined with plastic bag.



JADECHEM optical brightening agents or
Fluorescent brightener
agents are well used to enhance the appearance of color of fabric and paper, plastic and detergents.